MetaTrader is an internationally-recognized trading platform, used by millions of traders around the globe. With an intuitive interface it delivers essential features and algorithmic trading. MetaTrader 5 allow your clients to seamlessly trade forex and CFDs.
Run your Forex business at an extremely affordable price with the market's most recognized trading software. Supplement the platform with proprietary tools and complementary bundles to grow your business even faster.
THE MEANING OF A WHITE LABEL
CRYPTOCURRENCY EXCHANGE
A cryptocurrency exchange is any place where various cryptocurrencies are listed and can be bought or sold by those investing in them. It is a lot like what a stock exchange is for corporate securities, only it is for cryptocurrency and is digital.
A white label cryptocurrency exchange refers to ready-to-deploy solutions that offer a finished and perfect back end and an easily customizable front end. An enterprise can easily customize the front end as per its own requirements to highlight its brands and Unique Selling Points (USPs). Once that is done, the software can be easily launched into the market via the internet as a cryptocurrency exchange.
FEATURES OF A GOOD WHITE LABEL CRYPTOCURRENCY EXCHANGE PLATFORM SERVICE
The following are some of the most important features of a good white label cryptocurrency exchange platform service:
Basic requirements: It should (naturally) have all the basic features. Only a platform that contains all the basic features and meets all the basic needs and expectations from the software (like enabling easy buy and purchase of cryptocurrency) should be considered for the purchase.
A high number of cryptocurrencies supported: It should support most, if not all, of the major cryptocurrencies available in the market. Every white label cryptocurrency exchange platform comes with a bunch of cryptocurrencies it will support out-of-box, and if you want it to support any other cryptocurrencies, it must be modified in order to do so. It is thus best if the while label trading platform of your choice should support all, or failing that, most, of the cryptocurrencies you wish to allow your business.
Minimum latency: It should have a high transaction per second (TPS) rate to ensure minimum latency.
Digital Wallets supported: As the volume of transactions increases at a geometric rate, it is critical to ensure that your platform should support most, if not all, digital wallets. Always make a point of checking the various digital wallets it supports before going for a white cryptocurrency.
API Support: It is also equally important that the platform in question should provide API integration.
Both mobile app and web support: It should provide both a web version and a connected mobile version. While the web version is suitable for larger screens, many people prefer making these transactions, so a mobile app is equally desirable. The mobile app in question should be available both on Android OS and Apple OS so as to avail the facility on both platforms.
Liquidity depth: The deeper the liquidity of the white crypto exchange platform is, the better it generally is.
User-friendly: Naturally, looking for a user-friendly platform that will make the user experience smooth and comfortable is desirable.
Security: The security features inbuilt into the white label crypto exchange platform should be considered. This can significantly reduce the costs of making the platform secure for the enterprise.
Customer support: It is hardly wise to go for a white label exchange platform that doesn't offer ready customer support as the software may run into some technical problems.
It is imperative to note that even the best white label crypto exchange platform is a mere tool at the end of the day and is no better than its user. Cryptocurrency trading is a significant financial investment decision that comes with its own set of risks. Only after careful research and understanding of the financial market should one enter this market.
OTHER USEFUL FEATURES TO LOOK FORINA WHITE LABEL CRYPTO EXCHANGE PLATFORM.
Though not essential, the following additional features may also be desirable:
Budget-friendly: A white label cryptocurrency exchange platform should be available within your budgetary constraints. For certain businesses, it will be their biggest consideration.
Scalability: One should be able to expand the reach of a white label cryptocurrency exchange platform so as to ensure that it provides support for larger volumes of trading.
Ease of setup: The white label cryptocurrency exchange platform should be easy to set up. This is a significant consideration for many businesses that may not be able to afford IT support elsewhere.
VPFX – THE BEST WHITE LABEL SOLUTION FOR YOU
If your enterprise, too, would like to deal in white label cryptocurrency exchange, you can easily do so using VPFX's service. The white label cryptocurrency exchange we provide is a highly innovative, state-of-the-art product backed by solid customer support and industrial benchmarking standards.
Apart from passing the above yardsticks of good white label cryptocurrency platform software, we go over and above the usual standards to satisfy and delight our customers. For example, our software supports risk management and End of Day (EOD) reports. Trusted by leading vendors of the financial industry like VISA and Master card, our brand name is considered proof of trustable and quality products.
Our support team will provide the handholding through the whole process as soon as you contact us. Thus, you will have the guidance of the industry's leading white label trading platform as you set up a cryptocurrency exchange platform for your enterprise.
Our system will be capable of operating on websites, Android phones, and iPhones alike. We shall support you through the setup, which, by itself, is a smooth process.
Your customer will be able to transact on several leading cryptocurrencies within seconds at a convenient and comfortable table once you have launched it into public.
Contact us for information!
OUR WHITE LABEL
HIGHLIGHTS
Full API integration and supplying liquidity
Reliable hosting and system administration support
Personalized Front Office and Back Office systems
Full Prime Broker Solutions including
• API, Gateway
• Bridges liquidity
Specialized tools
• Client administration
• Risk management and real-time/eod reporting
Fill in the form below and we'll get back to you as soon as possible
Trade in extensive range of Instruments & Access the Global Market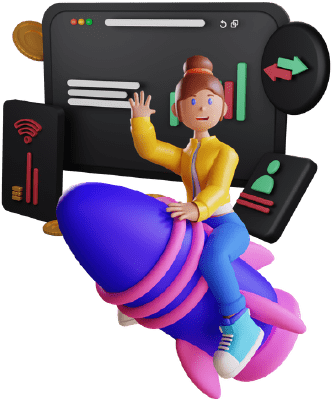 Practice Trading today in Risk Free environment and test your strategy