TRADING SHARES WITH VPFX
What Are Shares?
A share or stock is a document issued by a company, which entitles its holder to be one of the owners of the company. A share is issued by a company or can be purchased from the stock market. By purchasing a share you can earn a portion of the company and by selling the shares you get capital gain.
Share CFDs, or Share CFD trading, creates a unique opportunity to speculate on the share price movements of publicly listed companies traded on exchanges such as DAX, FTSE, NYSE and Nasdaq, without the need to own the underlying stock. You can even take advantage of market conditions when shares are trending in bearish territory.
CFD trading on shares gives traders the opportunity to place both long and short positions which could result in gains from a price increase or fall, respectively. VPFX offers shares trading online in Malaysia on popular shares like Amazon, Apple, and Facebook.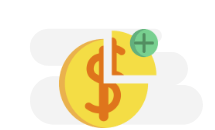 Entitled to dividends*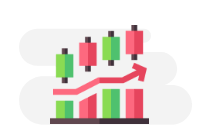 Use leverage to trade shares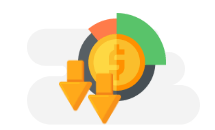 Low Margin Requirements
Buy & Sell the same share at the same time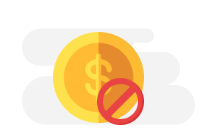 No overnight charges
No

1

2

3

4

5

6

7

8

9

10

11

12

13

14

15

16

17

18

19

20

21

22

23

24

25

26

27

28

29

30

31

32

33

34

35

36

37

38

39

40

41

42

43

44

45

46

47

48

49

50

51

52

53

54

55

56

57

58

59

60

61

62

63

64

65

66

67

68

69

70

71

72

73

74

75

76

77

78

79

80

81

82

83

84

85

86

87

88

89

90

91

92

93

94

95

96

97

98

99

100

101

102

103

104

105

106

107

108

109

110

111

112

113

114

115

116

117

118

119

120

121

122

123

124

125

126

127

128

129

130

131

132

133

134

135

136

137

138

139

140

141

142

143

144

145

146

147

148

149

150

151

152

153

154

155

156

157

158

159

160

161

162

Country

US

US

US

US

US

US

US

US

US

US

US

US

US

US

US

US

US

US

US

US

US

US

US

US

US

US

US

US

US

US

US

US

US

US

US

US

US

US

US

US

US

US

US

US

US

US

US

US

US

US

US

US

US

US

US

US

US

US

US

US

US

US

US

US

US

US

US

US

US

US

US

US

US

US

US

US

US

US

US

US

US

US

US

US

US

US

US

US

US

US

US

US

US

US

US

US

US

US

US

US

US

US

US

US

US

US

US

US

US

US

US

US

US

US

US

US

US

US

US

US

US

US

US

US

US

US

US

US

US

US

US

US

US

US

US

US

US

US

US

US

US

US

US

US

US

US

US

US

US

US

US

US

US

US

US

US

US

US

US

US

US

US

Share

3M

AIG

AMD

AMEX

AON

Activision

Adobe

AIRBNB

Alexion

Alibaba

Allstate

Alphabet

Amazon

Ambev

AmericaMov

AmericanAir

Amgen

Apple

AppliedMat

ArcherDan

Azul

Bachoco

BancoCol

Berkshire.H

BeyondMeat

BioNtech

Biogen

Boeing

Booking

Bradesco

Broadcom

CAT

CCFemsa

CF

CME

CVS

Caesers

Campbell

Canopy

Carnival

Carrier

Cemex

Chevron

Chewy

Chipotle

Cisco

Citigroup

Clorox

Coca-Cola

CopaHolding

Corning

Cosan

Costco

Cresud

Crowdstrike

CureVac

Deere

Delta

Despegar

Disney

Docusign

Dropbox

Earts

eBay

Ecopetrol

Edenor

Expedia

Exxon

Facebook

Farfetch

FedEx

Ferrari

Fitbit

Fox

Generac

Gerdau

Gilead

Globant

Goldmans

GrupoAreo

GrupoAval

HDFCBank

HomeDepot

Hormel

Hyatt

IBM

ICICI

Infosys

Intel

Iridium

Itau

JJ

JPMorgan

Jumia

Kimberly

Kroger

MELI

MGM

Marriott

MarvellTech

Mastercard

McDonalds

McKesson

Merck

Micron

Microsoft

Moderna

Mosaic

NIKE

NIO

NVIDIA

Netflix

Nikola

NortonLife

NorwCruise

Novartis

PG

PayPal

Peloton

Pepsi

Petrobras

Petrolera

Pfizer

Progressive

Prudential

Qualcom

Raytheon

Regeneron

Roku

Salesforce

Shopify

Slack

Sonos

Sony

Spotify

Square

Starbucks

Stoneco

TGS

TMobile

Target

TataMotors

Teladoc

Televisa

Tenaris

Tesla

Tigo

Travelers

Twitter

UBER

UPS

UnHealth

UnitedAir

VGalactic

Vale

Verizon

Vertex

Visa

Walmart

WellsFargo

Wipro

Zoom

Margin

3M (1 Lot = 1 Share)

AIG (1 Lot = 1 Share)

Advanced Micro Devices, Inc. (1 Lot = 1 Share)

American Express (1 Lot = 1 Share)

AON (1 Lot = 1 Share)

Activision Blizzard (1 Lot = 1 Share)

Adobe Systems (1 Lot = 1 Share)

AIRBNB Inc (1 Lot = 1 Share)

Alexion Pharmaceuticals (1 Lot = 1 Share)

Alibaba Group Holding Ltd (1 Lot = 1 Share)

Allstate (1 Lot = 1 Share)

Alphabet Inc – C Class (1 Lot = 1 Share)

Amazon.com Inc (1 Lot = 1 Share)

Ambev (1 Lot = 1 Share)

America Movil (1 Lot = 1 Share)

American Airlines (1 Lot = 1 Share)

Amgen (1 Lot = 1 Share)

Apple Inc (1 Lot = 1 Share)

Applied Materials (1 Lot = 1 Share)

ArcherDan (1 Lot = 1 Share)

Azul (1 Lot = 1 Share)

Bachoco (1 Lot = 1 Share)

BancoCol (1 Lot = 1 Share)

Berkshire Hathaway Inc – B (1 Lot = 1 Share)

Beyond Meat (1 Lot = 1 Share)

BioNtech (1 Lot = 1 Share)

Biogen (1 Lot = 1 Share)

Boeing Co (1 Lot = 1 Share)

Booking Holdings Inc (1 Lot = 1 Share)

Bradesco (1 Lot = 1 Share)

Broadcom (1 Lot = 1 Share)

Caterpillar Inc (1 Lot = 1 Share)

Coca-Cola Femsa (1 Lot = 1 Share)

CF Industries Holdings, Inc. (1 Lot = 1 Share)

CME Group (1 Lot = 1 Share)

CVS Health Corp (1 Lot = 1 Share)

Caesers Entertainment Corp (1 Lot = 1 Share)

Campbell Soup (1 Lot = 1 Share)

Canopy Growth (1 Lot = 1 Share)

Carnival Cruises Corp (1 Lot = 1 Share)

Carrier Global Corp (1 Lot = 1 Share)

Cemex (1 Lot = 1 Share)

Chevron (1 Lot = 1 Share)

Chewy (1 Lot = 1 Share)

Chipotle Mexican Grill Inc (1 Lot = 1 Share)

Cisco Systems (1 Lot = 1 Share)

Citigroup Inc (1 Lot = 1 Share)

Clorox (1 Lot = 1 Share)

Coca-Cola Co (1 Lot = 1 Share)

Copa Holding (1 Lot = 1 Share)

Corning (1 Lot = 1 Share)

Cosan (1 Lot = 1 Share)

Costco (1 Lot = 1 Share)

Cresud (1 Lot = 1 Share)

Crowdstrkike Holdings Inc (1 Lot = 1 Share)

CureVac BV (1 Lot = 1 Share)

Deere (1 Lot = 1 Share)

Delta Air Lines, Inc (1 Lot = 1 Share)

Despegar (1 Lot = 1 Share)

Walt Disney Co (1 Lot = 1 Share)

DocuSign Inc (1 Lot = 1 Share)

Dropbox (1 Lot = 1 Share)

Electronic Arts (1 Lot = 1 Share)

eBay Inc (1 Lot = 1 Share)

Ecopetrol (1 Lot = 1 Share)

Edenor (1 Lot = 1 Share)

Expedia Group Inc (1 Lot = 1 Share)

Exxon Mobile Co (1 Lot = 1 Share)

Facebook Inc (1 Lot = 1 Share)

Farfetch (1 Lot = 1 Share)

Fedex (1 Lot = 1 Share)

Ferrari (1 Lot = 1 Share)

Fitbit (1 Lot = 1 Share)

Fox Corp Class B (1 Lot = 1 Share)

Generac Holidays Inc (1 Lot = 1 Share)

Gerdau (1 Lot = 1 Share)

Gilead Sciences (1 Lot = 1 Share)

Globant (1 Lot = 1 Share)

Goldman Sachs Group Inc (1 Lot = 1 Share)

GrupoAreo (1 Lot = 1 Share)

GrupoAval (1 Lot = 1 Share)

HDFC Bank Limited (1 Lot = 1 Share)

Home Depot (1 Lot = 1 Share)

Hormel Foods (1 Lot = 1 Share)

Hyatt Hotels Corp (1 Lot = 1 Share)

International Business Machines Corp (1 Lot = 1 Share)

ICICI BANK SP ADR (1 Lot = 1 Share)

Infosys Ltd (1 Lot = 1 Share)

Intel (1 Lot = 1 Share)

Iridium Communications Inc (1 Lot = 1 Share)

Itau (1 Lot = 1 Share)

Johnson & Johnson (1 Lot = 1 Share)

JP Morgan Chase & Co (1 Lot = 1 Share)

Generac Holidays Inc (1 Lot = 1 Share)

Kimberly-Clark Corp (1 Lot = 1 Share)

The Kroger Company (1 Lot = 1 Share)

Mercadolibre (1 Lot = 1 Share)

MGM Resorts (1 Lot = 1 Share)

Marriott International Inc (1 Lot = 1 Share)

Marvell Technology Group Ltd (1 Lot = 1 Share)

Mastercard Inc (1 Lot = 1 Share)

McDonalds (1 Lot = 1 Share)

McKesson Corp (1 Lot = 1 Share)

Merck (1 Lot = 1 Share)

Micron (1 Lot = 1 Share)

Microsoft Inc (1 Lot = 1 Share)

Moderna (1 Lot = 1 Share)

Mosaic (1 Lot = 1 Share)

Nike (1 Lot = 1 Share)

NIO Inc (1 Lot = 1 Share)

NVIDIA (1 Lot = 1 Share)

Netflix Inc (1 Lot = 1 Share)

Nikola Corporation (1 Lot = 1 Share)

Norton Life Lock Inc (1 Lot = 1 Share)

Norwegian Cruise Line Holdings Ltd (1 Lot = 1 Share)

Novartis (1 Lot = 1 Share)

Procter & Gamble (1 Lot = 1 Share)

PayPal (1 Lot = 1 Share)

Peloton (1 Lot = 1 Share)

Pepsi (1 Lot = 1 Share)

Petrobras (1 Lot = 1 Share)

Petrolera (1 Lot = 1 Share)

Pfizer (1 Lot = 1 Share)

Progressive (1 Lot = 1 Share)

Prudential (1 Lot = 1 Share)

Qualcom (1 Lot = 1 Share)

Raytheon Technologies (1 Lot = 1 Share)

Regeneron Pharmaceuticals (1 Lot = 1 Share)

Roku Inc (1 Lot = 1 Share)

Salesforce.com, Inc. (1 Lot = 1 Share)

Spotify (1 Lot = 1 Share)

Slack Technologies Inc (1 Lot = 1 Share)

Sonos Inc (1 Lot = 1 Share)

Sony Corp (1 Lot = 1 Share)

Spotify (1 Lot = 1 Share)

Square Inc (1 Lot = 1 Share)

Starbucks Corp (1 Lot = 1 Share)

Stoneco (1 Lot = 1 Share)

Transportadora de Gas del Sur (1 Lot = 1 Share)

T-Mobile (1 Lot = 1 Share)

Target corporation (1 Lot = 1 Share)

Tata Motors (1 Lot = 1 Share)

Teladoc (1 Lot = 1 Share)

Televisa (1 Lot = 1 Share)

Tenaris (1 Lot = 1 Share)

Tesla Motors Inc (1 Lot = 1 Share)

Tigo (1 Lot = 1 Share)

Travelers (1 Lot = 1 Share)

Twitter Inc (1 Lot = 1 Share)

Uber Technologies Inc (1 Lot = 1 Share)

United Parcel Service (1 Lot = 1 Share)

United Health Group (1 Lot = 1 Share)

United Airlines (1 Lot = 1 Share)

Virgin Galactic Holdings Inc (1 Lot = 1 Share)

Vale (1 Lot = 1 Share)

Verizon (1 Lot = 1 Share)

Vertex Pharmaceuticals (1 Lot = 1 Share)

Visa A (1 Lot = 1 Share)

Walmart Inc (1 Lot = 1 Share)

Wells Fargo (1 Lot = 1 Share)

Wipro Limited (1 Lot = 1 Share)

Zoom Video Communication (1 Lot = 1 Share)
No

1

2

3

4

5

6

7

8

9

10

11

12

13

14

15

16

17

18

19

20

21

22

23

24

25

26

27

28

29

30

31

32

Country

UK

UK

UK

UK

UK

UK

UK

UK

UK

UK

UK

UK

UK

UK

UK

UK

UK

UK

UK

UK

UK

UK

UK

UK

UK

UK

UK

UK

UK

UK

UK

UK

Share

AO

AstraZeneca

Aviva

BAE

BAT

BP

BT

Barclays

Centrica

Cineworld

Diageo

EasyJet

GlaxoSmith

Glencore

HSBC

IAG

ICAP

ITV

LegalGen

Lloyds

MS

Morrison

NatGrid

RBS

ReckittBen

RioTinto

RollsRoyce

RoyalMail

Shell

Taylor

Tesco

Vodafone

Margin

AO World PLC (1 Lot = 1 Share)

AstraZeneca (1 Lot = 1 Share)

Aviva (1 Lot = 1 Share)

Bae systems (1 Lot = 1 Share)

British American Tobacco (1 Lot = 1 Share)

BP Plc (1 Lot = 1 Share)

BT Group (1 Lot = 1 Share)

Barclays (1 Lot = 1 Share)

Centrica (1 Lot = 1 Share)

Cineworld (1 Lot = 1 Share)

Diageo (1 Lot = 1 Share)

EasyJet (1 Lot = 1 Share)

GlaxoSmithKline plc (1 Lot = 1 Share)

Glencore (1 Lot = 1 Share)

HSBC (1 Lot = 1 Share)

International Consolidated Airlines Group SA (1 Lot = 1 Share)

ICAP (1 Lot = 1 Share)

ITV (1 Lot = 1 Share)

Legal & General Group Plc (1 Lot = 1 Share)

Lloyds (1 Lot = 1 Share)

MS (Marks & Spencer) (1 Lot = 1 Share)

Morrison (1 Lot = 1 Share)

National Grid plc (1 Lot = 1 Share)

RBS (1 Lot = 1 Share)

ReckittBenckiser (1 Lot = 1 Share)

Rio Tinto (1 Lot = 1 Share)

RollsRoyce (1 Lot = 1 Share)

RoyalMail (1 Lot = 1 Share)

Royal Dutch Shell (1 Lot = 1 Share)

Taylor Wimpey (1 Lot = 1 Share)

Tesco plc (1 Lot = 1 Share)

Vodafone (1 Lot = 1 Share)
No

1

2

3

4

5

6

7

8

9

10

11

12

13

14

Country

EU

EU

EU

EU

EU

EU

EU

EU

EU

EU

EU

EU

EU

EU

Share

Adidas

Airbus

Allianz

BMW

Bayer

Daimler

EON

Kering

LVMH

Loreal

Lufthansa

Ryanair

Santander

VW

Margin

Adidas (1 Lot = 1 Share)

Airbus (1 Lot = 1 Share)

Allianz (1 Lot = 1 Share)

BMW (1 Lot = 1 Share)

Bayer AG (1 Lot = 1 Share)

Daimler (1 Lot = 1 Share)

E.ON (1 Lot = 1 Share)

Kering (1 Lot = 1 Share)

LVMH Moet Hennessy Louis Vuitton SE (1 Lot = 1 Share)

L'Oréal (1 Lot = 1 Share)

Lufthansa (1 Lot = 1 Share)

Ryanair (1 Lot = 1 Share)

Santander (1 Lot = 1 Share)

VW (1 Lot = 1 Share)
Trade in extensive range of Instruments & Access the Global Market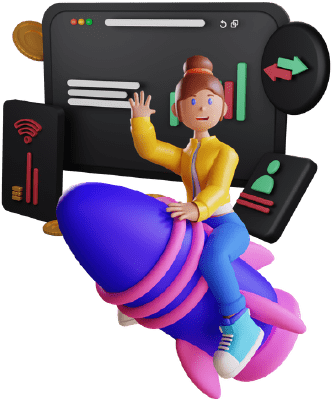 Practice Trading today in Risk Free environment and test your strategy