Over the last few years, there has been a substantial increase in demand for online brokers and trading platforms. With so many options available, it can be a daunting task to evaluate and choose the right trading platform to understand the trader's financial requirements and facilitate their growth. Before beginning the search, one should first define the financial goals. One should look for online brokers and traders with the following qualities and features-
Multi-regulated trading broker – It is important to choose a dependable stockbroker with a good market reputation. Knowing a broker is trusted by several other people across the globe can help in building confidence. The only way to ensure dependability is to engage with those brokers who are registered with several regulatory authorities worldwide. As a beginner one can get easily lost or tricked by non-regulated trading platforms. But, the regulatory authorities monitor and manage all the activities of the licensed brokers to prevent any fraudulent behaviour. These registered brokers also have separate accounts to keep the investment funds of their clients safe. This helps ensure that the client's funds are not mixed with other funds managed by that company. This, in turn, allows investors to withdraw their funds without any hassle as and when needed.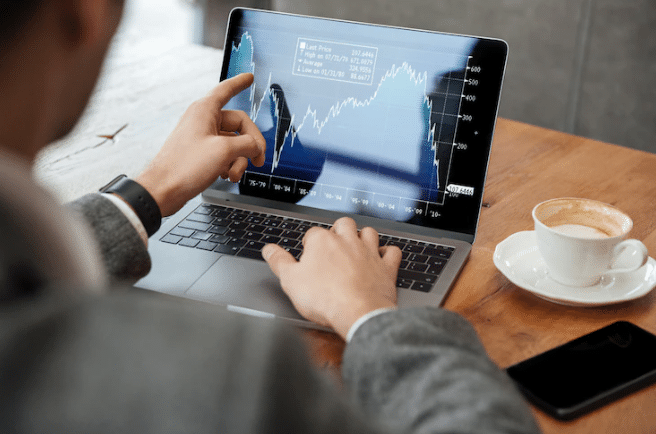 Provision of diversified options to trade and invest in-It can be cumbersome to have separate platforms for different types of investments. Having a broker that deals in different kinds of instruments, such as shares, futures and options, commodities etc., can be beneficial. This helps the traders to save precious time and increase their efficiency. It is always said that one should not keep all the eggs in a single basket. So, an ideal investment is always a combination of investments in multiple securities of varied natures. This helps in managing risks associated with volatile markets.
Minimal cost and no hidden charges- The best stock trading platform in Dubai is one with no hidden charges and minimum commission fees. This can help individuals to trade with confidence without worrying about anything. One should always check and compare the transaction, commission, deposit and withdrawal fees etc., being charged by different trading platforms and choose the option that is the most suitable. One should always opt for a trading platform that has fully transparent cost structures.
Outstanding customer support –The best stock trading platform will have an excellent customer support team that is available round-the-clock to address all the queries and cater to the customer's trading needs. This helps to ensure that the customers are always content and happy with the broker's services. From helping to set up the account to resolving any technical problems, the stock trading platforms work hard to provide great value to the customers and ensure a seamless trading experience. This is especially great for beginners who are new to the financial world. One should always check for reviews from other traders about the customer service of the trading platform on their website, as this is an important aspect that cannot be ignored.
Easy fund transfer and withdrawal- Apart from keeping the funds secure, the best trading platforms will have an excellent system in place for fast, easy, secure, and convenient fund transfer and withdrawal. They will allow hassle-free options to make deposits using several payment options like bank transfers, wallets etc., with an equal number of options to withdraw funds. They may charge no or a minimum fee for depositing or withdrawing funds. Always look out for trading platforms that provide some kind of incentive or reward for referring their services to other people. Flexibility in terms of transfer of funds between different types of instruments, like easily moving stock investment to forex trading, can be an added advantage.
Trading platform-Users will spend a lot of time on the trading platform, so it should be powerful and should enhance the user experience. Its interface should be modern and user-friendly. One should be comfortable with using a website or application that can be easily accessed from different devices like mobiles, desktops, laptops etc. It is important to have a low latency environment where all the transactions are processed almost immediately to ensure the trader gets the best prices.
Ease of opening a trading account-The best brokers for stock trading give great flexibility to traders to open accounts with different options of minimum deposits. This is to ensure everyone can enter the trading world. Usually, the account type decides the spread size, the possible leverage, and stop-out levels for minimising loss. Sometimes the trading platforms allow those new to the trading world to open a free online demo account to practice and test their trading skills in a risk-free environment to build confidence. After the traders are comfortable, they can switch to a live account and begin trading in the real world.
Provision of Learning and analysis tools-A multifunctional platform that has a powerful algorithm and Smart analysis tools to assist in trading, gives regular alerts and up-to-date news related to the financial world, and can easily execute large order hedging etc., will help the individuals to make smart decisions and become successful traders. Trading platforms may provide learning and information tools to different account holders for their comfort and convenience and to enhance their overall experience. The best stock trading platforms continuously work to improve their performance and speed.
Provision of Expert advisors-When opening a free demo account on a trading platform, one can get access to Experts advisors in the form of computer programs that will automatically control the trading activities as per the set requirements and preferences. Though it may be prone to errors, it is always good to have some additional support.
Summing up
There are several lucrative benefits of engaging with the best online brokers and trading platforms to kick-start the trading journey or even further it. An efficient and steady trading platform with a transparent fee structure that provides educational material, analysis and research tools, and quick customer support can greatly help traders to make well-informed decisions and grow their money.