Forex brokers and traders worldwide use the well-liked trading software known as MT4 (Meta Trader 4). Since its release in 2005, when Meta Quotes Software was created, it has evolved into the industry standard for FX trading. MT4 forex is renowned for its intuitive user interface, robust charting features, and cutting-edge trading tools.
Trades can be made on various financial markets, including currency pairings, commodities, indices, and stocks, through forex brokers that use the MT4 online platform. To meet the demands of different types of traders, from novice to experienced traders, these brokers may provide a variety of account types, trading instruments, and other amenities.
To help traders manage their positions and risks, MT4 forex brokers additionally provide a variety of order types, such as market orders, limit orders, stop-loss orders, and trailing stop orders. Also, the trading platform enables users to execute trades automatically based on pre-established rules and criteria by using automated trading systems known as Expert Advisors (EAs). Thus, below are some reasons for the popularity of MT4.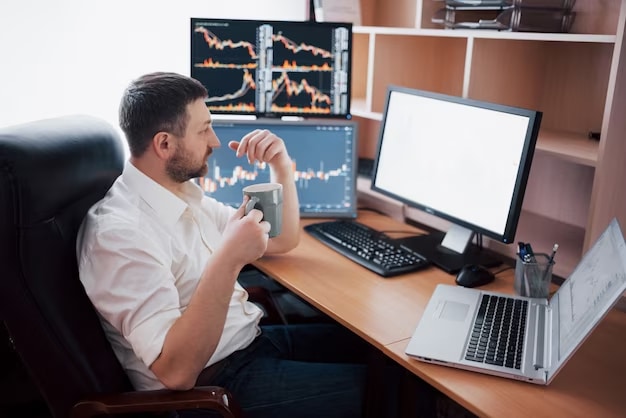 Pleasant user interface: An intuitive user interface was used to construct the MT4 platform. Traders can customize their workstations and create templates to suit their trading style. The program also provides complex charting capabilities like the ability to work with several timeframes, a wide range of technical indicators, and drawing tools. These characteristics aid traders in their market analysis and decision-making.
 Dependability and stability:MT4 is well known for its stability and durability. The platform must be able to handle enormous amounts of data and trade orders without crashing or freezing if traders are to execute trades quickly and effectively. Additionally, the platform provides a built-in backup mechanism that automatically saves trader information, ensuring the security of their accounts and trading histories at all times.
 Tools for advanced trading:MT4 gives users access to a wide range of sophisticated trading tools, such as automated trading platforms, custom indicators, and back testing features. These technologies allow traders to automate their trading strategies, test their trading hypotheses, and steadily improve their trading results. Additionally, the trading platform offers a range of order types, including market, limit, stop-loss, and trailing stop orders, to help traders manage their holdings and risks.
 Many trading possibilities:MT4 provides a wide range of trading alternatives, including equities, indices, currency pairs, and commodities, among other financial products. Portfolios can be diversified as a result of taking advantage of trading opportunities across many marketplaces. The site also provides real-time news and economic data access, which can help traders keep up with changes and trends in the market.
 Community support: The MT4 platform includes a huge and active community of traders, developers, and brokers that help one another out and share their knowledge. Programmers are free to create original tools and indicators that they may then share with other traders because the platform's source code is open-source. Brokers frequently provide trading signals and instructional resources to help their clients succeed.
  Possibilities for customization:MT4 allows traders to design their own Expert Advisors, scripts, and indicators to create a unique trading experience (EAs). With this level of customization, traders can modify their processes to suit their needs and preferences. The site also supports several account types, including demo accounts, which enable traders to test their strategies without having to risk any real money.
   Support for several languages:MT4 supports several languages, allowing traders from over the world to utilize it. This is important because it allows traders who might not be fluent in English to use the platform in their native tongue.
   Minimal system demands: Since MT4 is a lightweight platform; it can be used on a variety of devices, even ones with simple specifications. So, it can be used by traders who lack access to strong computers or quick internet connections.
   Security features: To help protect traders' accounts and data, MT4 offers several security precautions, like encryption and two-factor authentication. They feel more at ease knowing that their information is secure.
   Integration with outside resources:MT4 can be customized to integrate with a wide range of outside resources, including trading signals, news feeds, and economic calendars. Thus, traders can access helpful information and trading advice directly from the website. Also, the website offers several payment options, allowing users to deposit and withdraw funds quickly and easily.
   Trading on the go:MT4 has a mobile app that is compatible with iOS and Android smartphones and tablets. Investors can use the app to view their accounts and make transactions from anywhere in the world. This is especially useful for traders who must continuously be on the move and need to monitor their positions and complete trades in real-time.
  Support for a variety of programming languages:MT4 uses the MQL4 programming language, which allows traders to create distinctive indicators and expert advisers and is easy to learn. The language's linguistic support allows merchants from around the world to create and disseminate their distinctive tools.
  Expert Advisor optimization: The MT4 platform includes an optimization tool that enables users to test and adjust their Expert Advisors (EAs) based on several factors. With this tool, traders may optimize their trading techniques and the effectiveness of their EAs.
  Trading copies: With MT4's copy trading feature, users can automatically mimic the actions of other successful traders. New traders who want to learn from more seasoned traders may find this feature to be especially helpful.
   High-level security:MT4 provides two-factor authentication, data encryption, and safe login and password protection. A high level of security is also provided. The funds and private information of traders are shielded from unauthorized access with this degree of security.
   Low latency: Trades are executed quickly and efficiently because of MT4's low latency. This is essential for traders who have to quickly enter and exit positions to take advantage of market changes.
   Help from brokers: Because MT4 is so widely used by forex brokers; traders have access to a wide range of brokers and can choose the one that best suits their needs. Brokers frequently provide resources and assistance to help their clients succeed.
In conclusion, the Mata Traders 4 trading platform has emerged as one of the most well-liked options for forex traders and brokers globally. For traders of all levels of experience, MT4 continues to be a flexible and powerful platform thanks to its combination of features and capabilities.