Forex trading is the transfer of currency among the traders. Forex trading is the means by which companies and individuals convert their currencies. Forex trading is mostly carried out with the purpose of making profit.
In recent years, online forex trading has emerged and touched great heights. Forex trading apps have brought great convenience to the trade scene.
Forex trade is a huge market and offers opportunities to traders with low capital as well. As a beginner one must wonder which forex trading company they should choose from the plethora of options available. Here are the qualities that make a forex trading platform best for a trader.
1) License and security:
The quality that tops this list is whether the forex trading broker and platform registered within the regulatory agencies. They must have a proper trade licence and they should be following the forex trading regulatory guidelines. Anything that is going to involve your hard earned money must be checked thoroughly. Moreover, the platform must have a multi-authentication system if there is any kind of transaction involved since a forex trading app is very likely to be vulnerable to data breach.
2) Demo account:
A convenient forex trading platform allows you to open a trial account. It is a business policy so that any new trader gets to experience the trade market and gets familiar with the platform. They are even provided with virtual deposit money to carry out the trade for the user experience and understanding of the financial instruments offered by the broker.
3) Benefits:
A reliable forex trading company puts forward their trader's benefits. Different forex trading apps come with different features and you can choose the one that benefits you the most.
The forex trading broker that charges the least commission is a liable option. In the era of competition some brokers even provide zero brokerage and promo offers to new users. However, you must dig into how else they make money if they charge no commission.
Another benefit is the margin account and leverage. A margin account is the same as a loan account where the leverage taken is deposited. Leverage is the loan taken from brokers for high investments. Leverage might seem very lucrative but a beginner is advised to not opt for it. Leverage might result in huge profit but with improper strategy and execution it can result in huge loss.
If the initial deposit is small, it is surely a good company to start with. A variety of currency pairs to choose from is something you should check into, a platform must be providing the currency pair you want to deal with.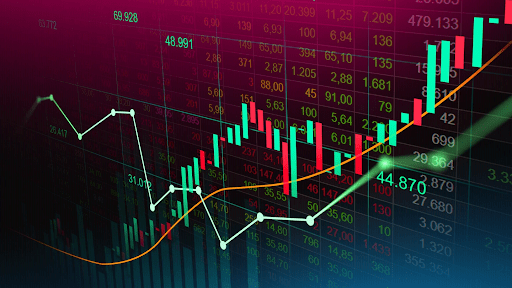 4) Trading Platform:
An excellent forex trading platform is meant to ease your work and enhance your trading experience. You should look for a platform with a clean UI that shows proper market movement, data and must not be information overloaded.
A platform has withdrawal and deposit policies, you must check if the policies ease your work. It must have options to deposit via Credit/debit cards, UPI or other options.
5) Customer Service:
Quality customer service is a huge deal for forex traders. Forex trade goes on 24hrs a day so it is very much expected that customer service is available throughout the day. No forex trading platform or a forex trading broker is ideal and a trader might face an issue at any part of the day. A beginner usually has queries that need to be answered, therefore a 24hrs customer service is a huge asset. It is also expected that there is a live person going to answer your query.